Our products
Selfcare for your everyday life
Holistic, natural and pure
Our products are vegan and not tested on animals

No sugar or any
added sugar inside the products

100% natural ingredients, no chemicals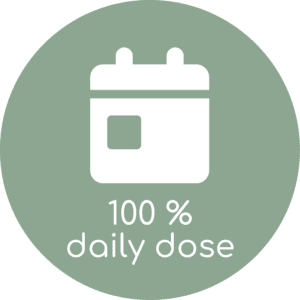 Exactly the amount that the body can process

Ideal for allergy sufferers, also no lactose

Products harmonize perfectly with each other


That's what our customers say
"32-year-old with tufts of hair loss, blood analysis shows a blatant folic acid deficiency.
Has been taking our BalanzGut, BalanzBrain and BalanzSkin for 3 weeks. Symbol "Von der Community überprüft" In Google Übersetzer öffnen • Feedback geben
It sprout visibly, especially on the "receding hairline", the hair and the hair shines (again). I saw it myself and I'm happy for her!"
"My first findings after 1 month of BalanzGut and BalanzBrain: My sleep has improved and I feel fitter and more motivated again, my drive is back – I'm happy to keep it that way."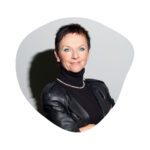 "So the BalanzSkin is an experience! In the morning, it dewrinkles the skin in just a few minutes and is an incredible make-up base.
I've never had that make-up last all day without correction and touch-ups."
The BalanzRock concept
A natural way to more energy, better focus and optimal health
Perfectly coordinated and natural ingredients.
contributes to the reduction of tiredness and fatigue thanks to vitamin B 6*
contributes to a normal energy-yielding metabolism with vitamin B 1*
contributes to a normal function of the immune system through iron*
contributes to normal mental function through vitamin B 12*
ontributes to a normal function of the nervous system through vitamin B 2*
*see below under knowledge base
Why is BalanzRock Nutritional Support?
Dietary supplements mean that you add nutrients to your body that are supposedly not contained in your balanced diet in order to compensate for an apparent deficiency.
Nutritional support, on the other hand, helps your body to optimally utilize your balanced diet, even and especially when you are not deficient. And that's exactly what BalanzRock products are – the optimal support for your inner balance.

Learn more
Your inner balance is our mission
We have set ourselves the goal of holistically supporting people in finding their balance in order to be able to lead a healthy, beautiful and balanced life. We pay attention to the areas of physical, mental and spiritual health.
All products consist of purely natural, pure ingredients and are manufactured directly in Germany.
Our vision and mission
Register now for the BalanzRock vitality letter
Stay up-to-date on topics such as BalanzRock, fitness, tips & tricks for the right balance and great offers.

register now for free